Auto Repair Service
The Best Value Full Service Auto Repair Garage in Kingston!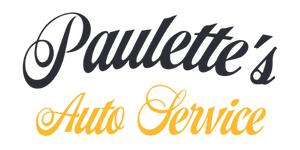 For individuals, families and for pleasure, we all know your car is essential. It's important for regular maintenance for the safety of yourself, and your passengers. At Paulette Auto Service we know how much you depend on your vehicle – so you can depend on us to have your vehicle properly serviced, without breaking the bank! We fully believe we have the lowest professional auto shop rate in Kingston, at only $89.99/hr.
Our full service auto garage features two highly trained, and fully licensed mechanics – who also happen to be brothers – Tyler and Jamie Hill. Tyler and Jamie's passion for automotive service runs from a family line of mechanics and would be happy to put their knowledge to work on your vehicle. We're ready to guide you to making sure your vehicle is properly maintained or repaired for peace of mind.
Full Vehicle Inspection
We also provide full vehicle inspections for peace of mind. We will fully inspect your vehicle to ensure you know what to expect. Whether you bought a vehicle and require a safety certificate, or perhaps you're going on a big trip and would like to avoid any issues while on the road.
Oil Changes
Our oil and filter change service starts at only $49.99 and covers most vehicles. We also have a full synthetic for only $89.99. We'll also take a quick look over your vehicle to spot any other issues. We take appointments throughout the day to be sure you're staying up on regular maintenance.
Brake Inspections
Are your brakes making a funny noise? Do they squeak or feel weak when trying to stop? We feature a full brake inspection and brake repair service here at Paulette Auto Service. We'll take a look and inform you what you may need done now, or in the future.
Tune Up
Is your car not running as you should expect? Do you have a check engine light on? Make an appointment with us and we'll run some diagnostics and get to the bottom of it. It may be something as simple as an air filter or spark plugs.
Vehicle Repair Services
Here at Paulette Auto Service, we're able to provide and wide range or maintenance and repair services for your vehicle. Here are some of the common services you may need for your vehicle, although not limited to.
– Air Conditioning Service
– Brake Service or replacement
– Clutch Replacement
– Auto Diagnostics
– Engine Rebuilds
– Fuel Injection Service
– General Auto Repair
– Heating issues
– Vehicle Tune Ups
– Transmissions
Tires and Tire Repair Services
Looking for tire service for your vehicle? We also run a wide range of tire services to give you safety for you and your family. Some of our services include:
– New Tires
– Tire Rotation
– New Winter Tires, or Winter Tire Installation
– Tire Repair
– Flat Tire Plugs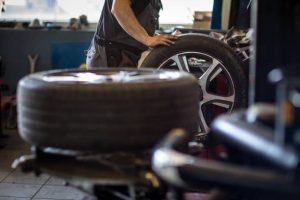 Ready to book an appointment, or need information?
Give us a call at 613-507-9910, email: paulette.service@pauletteauto.com or use the contact form below. We're looking forward to helping you feel confident in your vehicle again!